Smriti Kapoor was born in India and came to Switzerland with her parents at the age of five. In 1989, she started her Bharata Natyam education under Vijaya Rao together with her mother, who is deeply rooted in Indian culture through her vocal singing education in India. After her Ranga Pravesha (stage debut) in 1997, she appeared as a member of the Nateschwara dance company in numerous performances in Switzerland and Germany, including in the dance dramas "Jesus of Nazareth", "Alagar Kuravanji" and "Jaya Ganesha".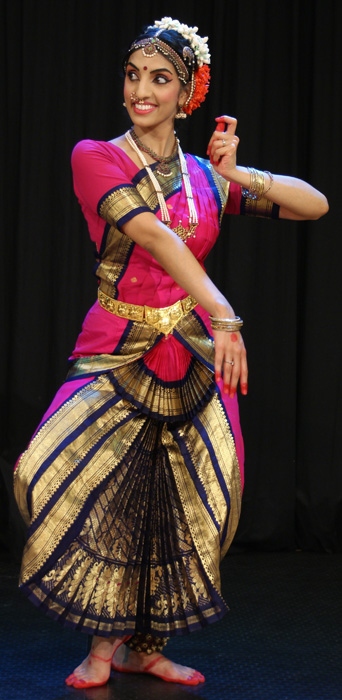 Professionally, she studied medicine. She is married today, has two children and is a successful pediatrician.
Despite many influences in her life, Smriti never lost her Indian roots. Her expressive eyes and her dancing skills convey the charisma that characterizes a Bharata Natyam artist.