'Bani' is the South-Indian term for Dance heritage i.e. the teachers/gurus genealogy. The characteristics of the different Banis are the particular styles in Dance and Music connected to it. The music differs mainly in the passed down Sollukattu phrases. The most prominent Bharata Natyam styles are: Melathoor, Vadavoor & Pandanalloor. The Cheyyur Bani has many common characteristics with the Pandanalloor style.
The Cheyyur style of Bharata Natyam is attributed to Cheyyur S. Manikyam (Manikkam). He learned this art form from his father S.S. Sundareshan who was already a dance teacher and a nattuvanar. Both of them were teaching several well-known dancers of that era. They hailed from the town Cheyyur, about 100 km south of Madras (Chennai).
Cheyyur S. Manikyam was teaching in Madras until the end of his life. His main disciple was P. S. Ramaswamy, a brahmin from the small town Pattakudi (Pathagudi).
Pathagudi S. Ramaswamy was studying in Pondicherry, today's Puducherry. He began his training in 1945 in gurukula vasa with Cheyyur S. Manikyam. As a gifted singer, he soon started accompanying his guru on stage. After his guru expired in 1952, he took over the teaching of his students.
The Cheyyur Manikyam Bani was continued by P.S. Ramaswamy as a professional hereditary dance teacher and nattuvanar. He soon started to accompany many dancers as a nattuvanar. He remained loyal to this tradition till the end of his life, teaching, choreographing and being a Bharata Natyam accompanist to his very few selected students.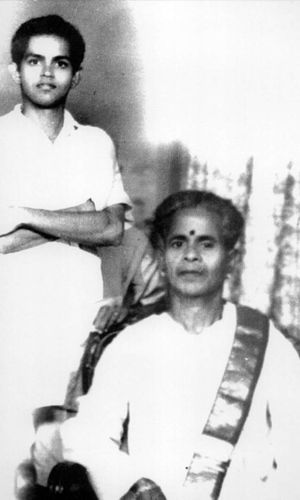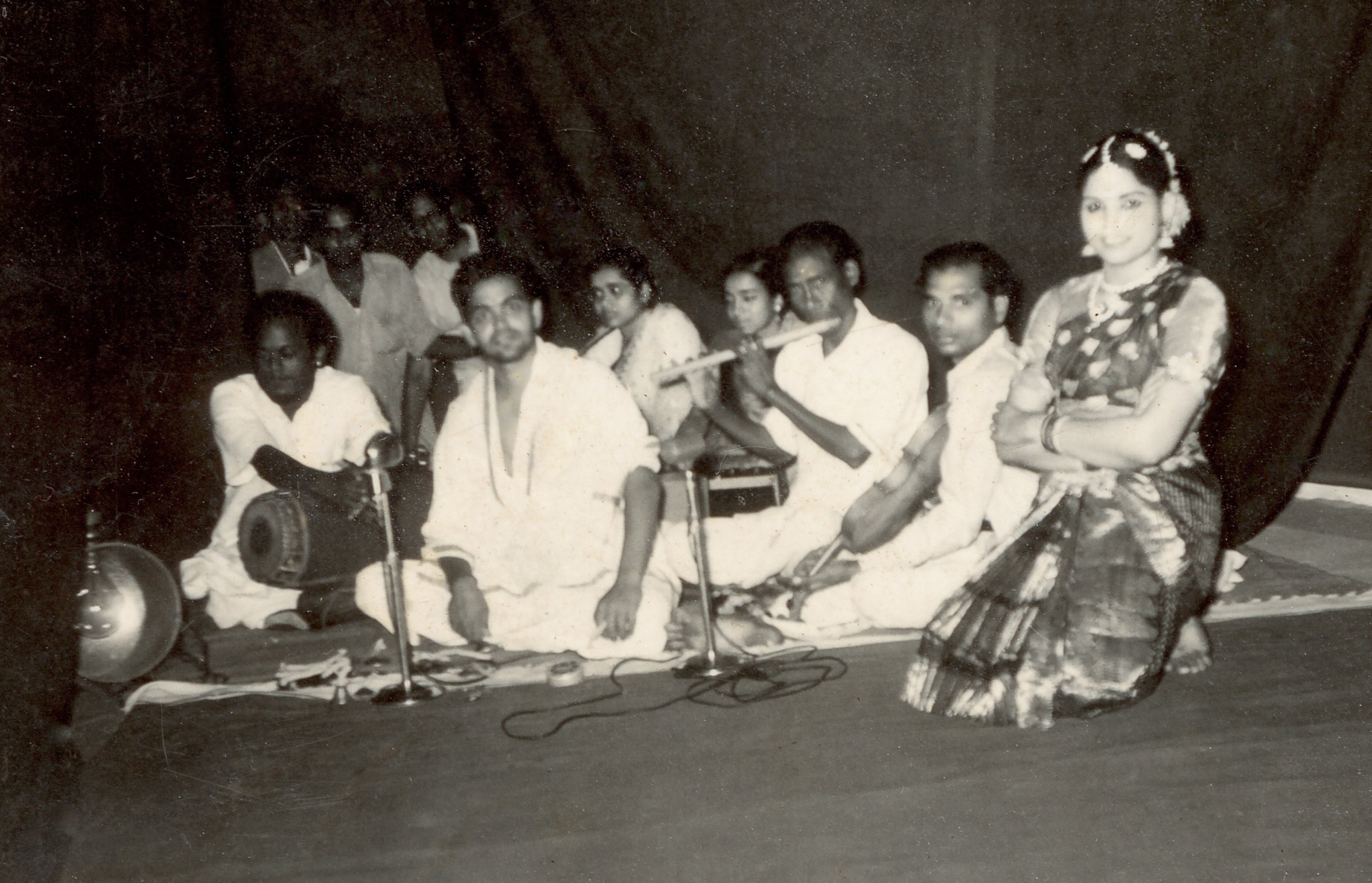 Smt. Vijaya Rao came under the spell of this enchanting unique dance teacher at the age of eleven,  in Madras when she was first introduced to him by her brother in law, late Ishwar Maligi, who was his student at that time. After her B.A. and her basic studies in Bharata Natyam, Vijaya Rao was accepted as the only private student by Pathagudi S. Ramaswamy. She, as dancer, teacher, choreographer and nattuvanar is the traditional hereditary of Cheyyur Bani after her revered Teacher Pathagudi S. Ramaswamy. The torch of this Bani are Dr. Sharmila Rao and Rosmarie Weber in Switzerland.
Ellapa Pillai, the doyen of Pandanallur Bharata Natyam Style during that time, was the manasa guru of Pathagudi S. Ramaswamy. Cheyyur and Pandanallur Bharata Natyam styles being very similar, Pathagudi S. Ramaswamy shaped the Cheyyur style to a unique dance form.
The emphasis in this style is on linear geometry(Yantras) and this can be found in the technique and design of Adavu and Jathi choreography, with the choreography reflecting the energy flow and mathematical accuracy. The movements are direct and impulsive. Many of the Jathis of this lineage have been composed about a hundred years ago and the Jathis cannot be simplified/compromised for convenience!
The Abhinaya is direct and clear, depicting the literary meaning in several ways without drifting away from the central content, with a fine balance of Loka Dharmi and Natya Dharmi styles – an economy (without overloading) that still conveys the meaning completely.
The doyens of this style are masters of Sollukattus. Hence, the Sollukattus are rhythmic and poetic with the Nattuvanar being the poet with special emphasis on enunciation, more like percussion sounds or beats rather than melody or singing.