" I feel very lucky to be student of such a qualified and dedicated teacher like Vijaya Rao. She imparts not only the depth of Indian dance but beyond that also so many things about Indian philosophy and culture." "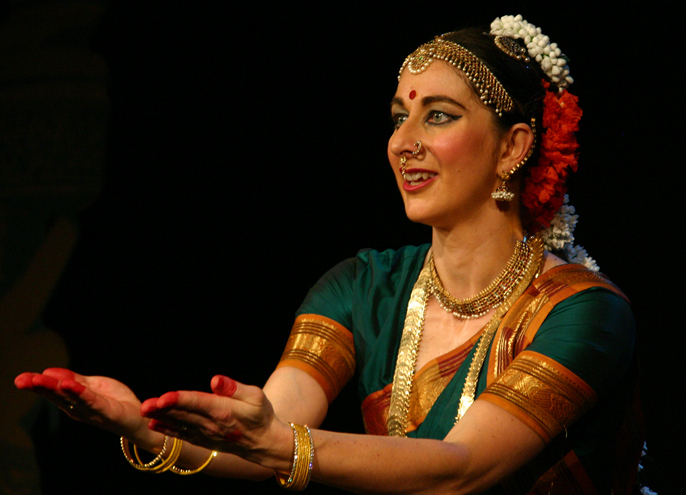 Ursula Hirt started her dance training with Vijaya Rao in 1986. During her schooling in Bharata Natyam she accompanied two study tours to India, which were organized by her teacher. She completed her basic education in dance after few breaks in 2008 with a Ranga Pravesha (stage debut).
Besides her challenging profession in the field of public relations dance takes an important place in her life. Ursula Hirt has internalized Indian dance with an admirable sincerity and continuity. By being coached regularly and practicing with great commitment she has developed into a mature dancer. Her proficiency shows in the confidence of her movements and in the clarity of her performance. Vijaya Rao says: "Her love for Indian dance, her year long dedication and her enthusiasm keep motivating me as a teacher day by day."
Ursula Hirt is a continuous member of the Nateschwara Dance Company since 2008 and has participated in numerous performances of the dance troupe, including the 30-years-jubilee program "Jaya Ganesha" and the program "Om Sharavanabhava", which was choreographed by Pathagudi S. Ramaswamy. Besides her commitment as dance troupe member Ursula Hirt attends further studies in Bharata Natyam at the Nateschwara Academy.