Dr. Germaine Springinsfeld holds a Ph.D. in Psychology. She started her Bharata Natyam training under Smt. Vijaya Rao in 1985. After her Arangetram in 1990 she continued her dance training, enlarging continuously her repertory and was for long time an active member of the Nateschwara Dance Troup. She has given several solo performances in Switzerland and also carried out tours with her Guru Smt. Vijaya Rao.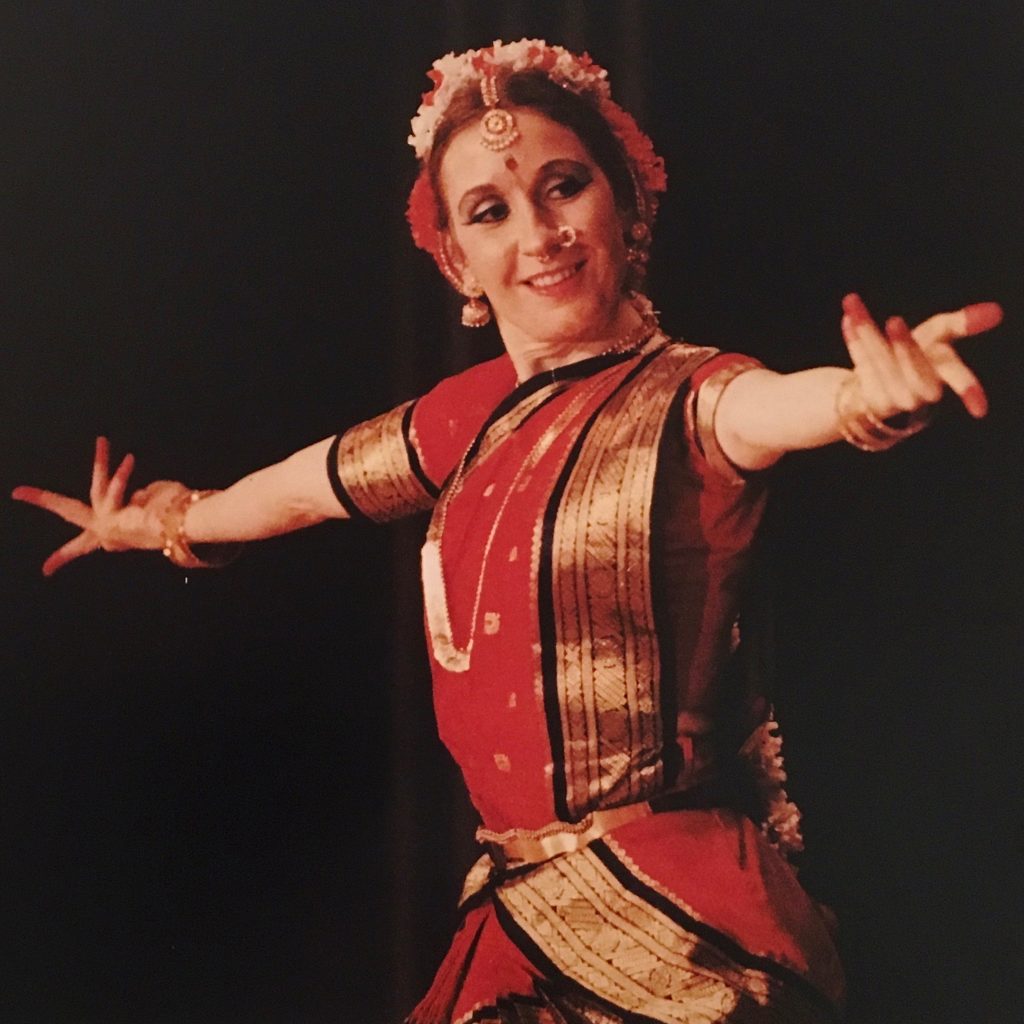 She has done a carnatic vocal training under Smt. Vijaya Rao. Parallel to her dance and music training she studied Mridangam under Vidvan C. Chaluvaraju in Bangalore, allowing her to deepen her knowledge of the rhythmic structure of Carnatic Music.
Besides her passion for Classical Indian Dance and Carnatic Music she has studied historical harp with Tom Daun, specializing in Early Music (Medieval and Renaissance).
Germaine Springinsfeld is an outstanding representative of the Nateschwara Academy and her disciplined studies in dance as well as Carnatic Music have made her one of the most competent western interprets of Classical Indian art.