"Bharata Natyam to me is a perfect symbiosis of beauty, power and vitality. While dancing I forget everything, I'm free of all my sorrows and I draw strength for my soul and my physical energy. When I arrive in the dance school, I'm often tired from everyday life. When I leave I'm fresh and fit, despite a strenuous lesson. For this,I thank my Guruji with all my heart."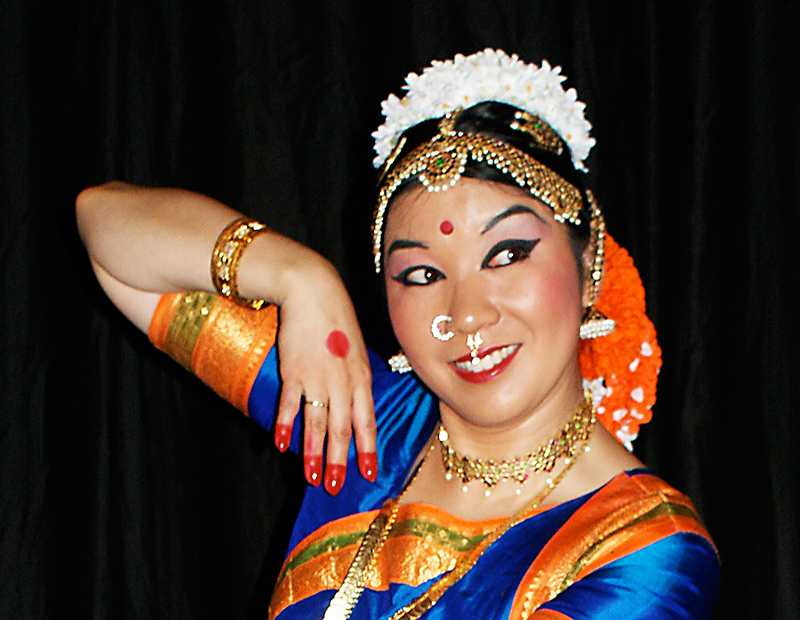 Tanja stems originally from South Korea. She started her training in indian dance in 1994. Ever since, with some small interruptions due to motherhood, she studies with great pleasure and enthusiasm under the guidance of Vijaya Rao. Tanja fulfills through her Asian charm and her cheerful nature the major challenges of this artistry.
Since her stage debut 2010, Tanja has continued her studies in dance, in spite of being mother of two daughters. As member of the Nateschwara Dance Company she has participated in many performances, also in the 30-year jubilee-tour "Jaya Ganesha" in Switzerland. In 2015, her daughter Wan-Ling Chen also completed her Ranga Pravesha in Bharata Natyam under Vijaya Rao.